We often hear rumors about Facebook preparing to release its own phone. In September 2010, Facebook denied they were working on a mobile operating system destined to be installed on hardware produced by another company. However, this time, a more serious source reported that Facebook was working on a Facebook Phone, together with HTC. A Bloomberg reporter posted the following tweet four days ago:

It's been approximately two years since rumors about a Facebook Phone started appearing. However, this time, Facebook didn't deny the information reported by the reporter. A spokesmen told the following to The Next Web:
Our mobile strategy is simple: We think every mobile device is better if it is deeply social. We're working across the entire mobile industry; with operators, hardware manufacturers, OS providers, and application developers to bring powerful social experiences to more people around the world.
However, when Facebook published its results for the second quarter of 2012, Mark Zuckerberg was asked what he thought about the rumors about a Facebook Phone produced in collaboration with HTC. He answered the following:
Building out a whole phone really wouldn't make much sense for us to do.
Jaime Schopflin, a Facebook spokesman, also told the following to CNET:
The bottom line is that whenever we work on a deep integration, people want to call it a 'Facebook Phone' because that's such an attractive soundbite, but building phones is just not what we do.
Based on that, we can now confirm that all these rumors were absolutely false. Nevertheless, this doesn't mean that Facebook isn't working with other manufacturers to integrate applications for its social network in their phones. It just means that we'll never see a Facebook Phone released.
Moreover, Microsoft already tried creating a phone specifically for social networks with Verizon. In April, they unveiled a phone named Kin, targeting people from 15 to 30 years old publishing frequently to Facebook, Twitter and YouTube. However, due to massive criticism about its lack of functionalities, they gave up releasing the phone two months later. The users thought it lacked some basic functions like a calendar for a phone with a contract as expensive as the one with better phones like the iPhone or Android phones.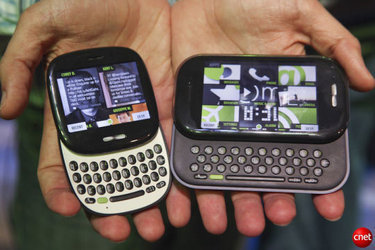 Do you think creating a phone based on social networks is a good idea?
Sources: Twitter, CNET (1), CNET (2), CNET (3), The Next Web (1), The Next Web (2)