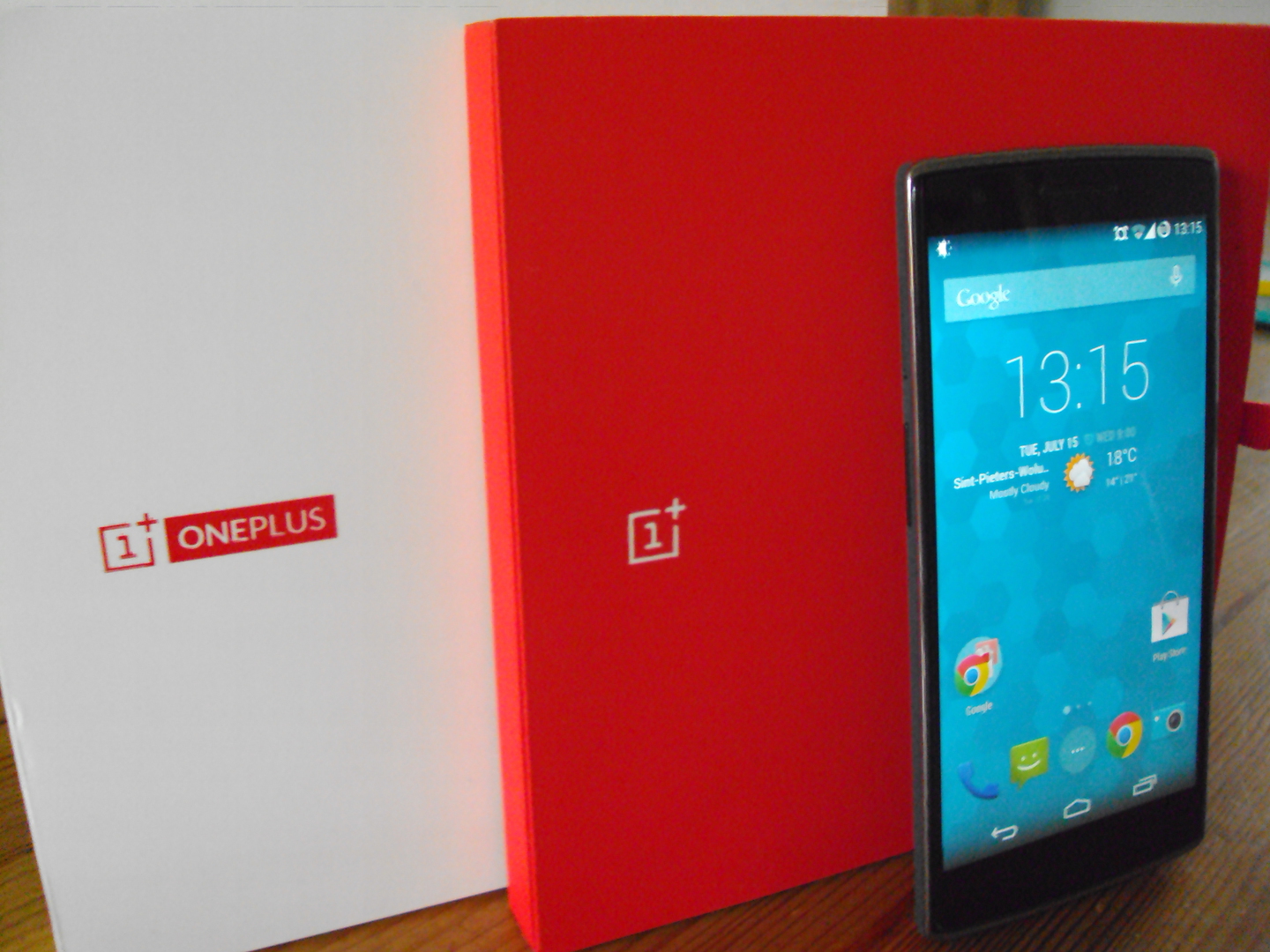 I have been waiting for this phone for quite some time and am now lucky to be among the few owners of the device. As promised, here's my review.
Specifications¶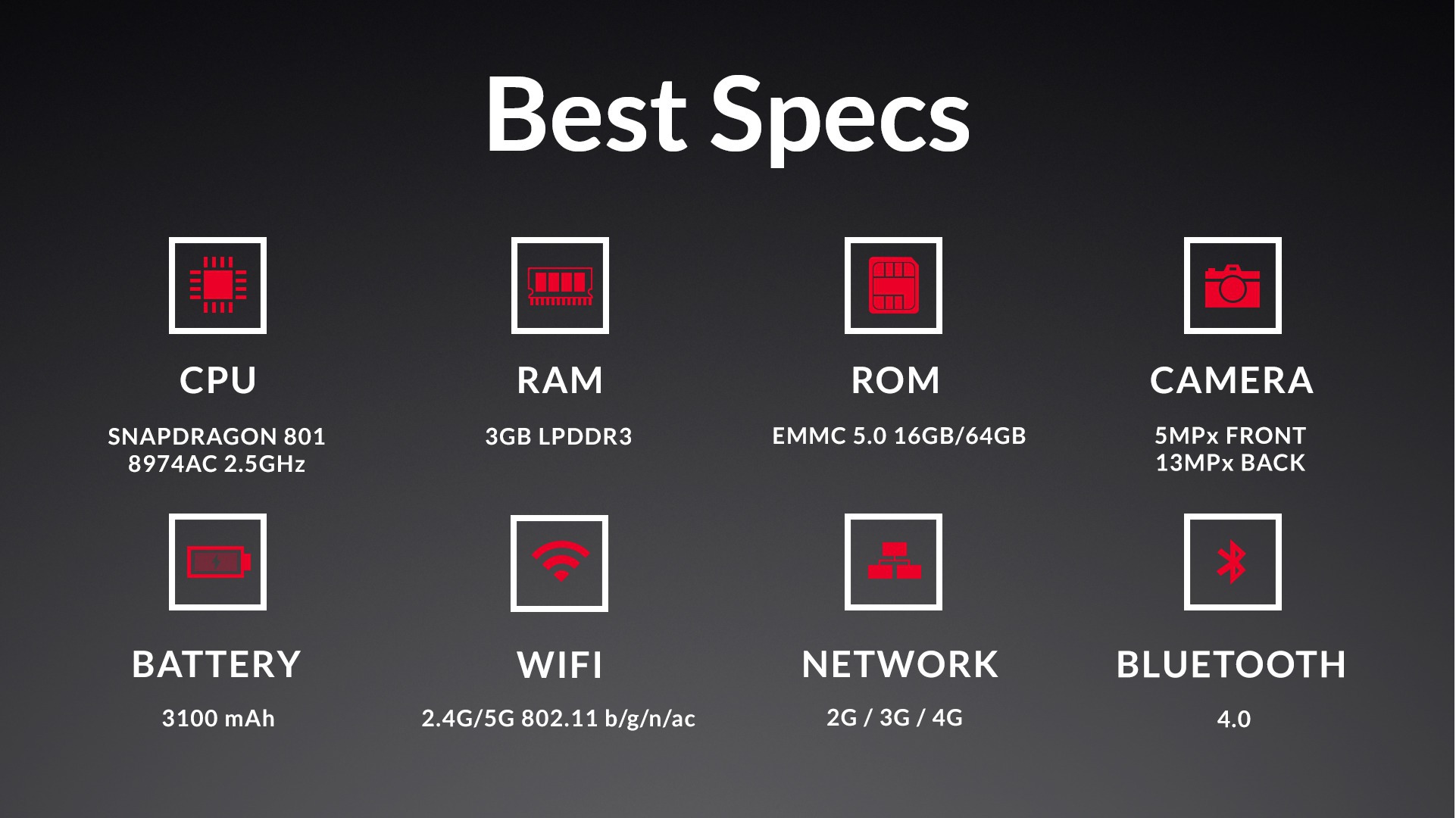 The OnePlus One comes with a 5.5" 1080p IPS display. It packs a Qualcomm Snapdragon 801 quad-core processor clocked at 2.5 GHz, an Adreno 330 GPU and a whopping 3 GB of RAM, which will satisfy even the most heavy multitaskers. To get you through the day with these amazing specs, the phone has a 3100 mAh non-removable Li-Po battery.
Storage wise, it comes with either 16 or 64 GB of internal storage and has no slot for a microSD card. Note that only the 64 GB version is available at the time this review was written.
On the software side, the phone comes with CyanogenMod 11S, which is a version developed specifically for the One by Cyanogen and OnePlus.
Regarding the dimensions of the phone itself (152.9 x 75.9 x 8.9 mm), they are pretty similar to the ones of the Galaxy Note 3. It's just a tiny bit taller and a bit narrower.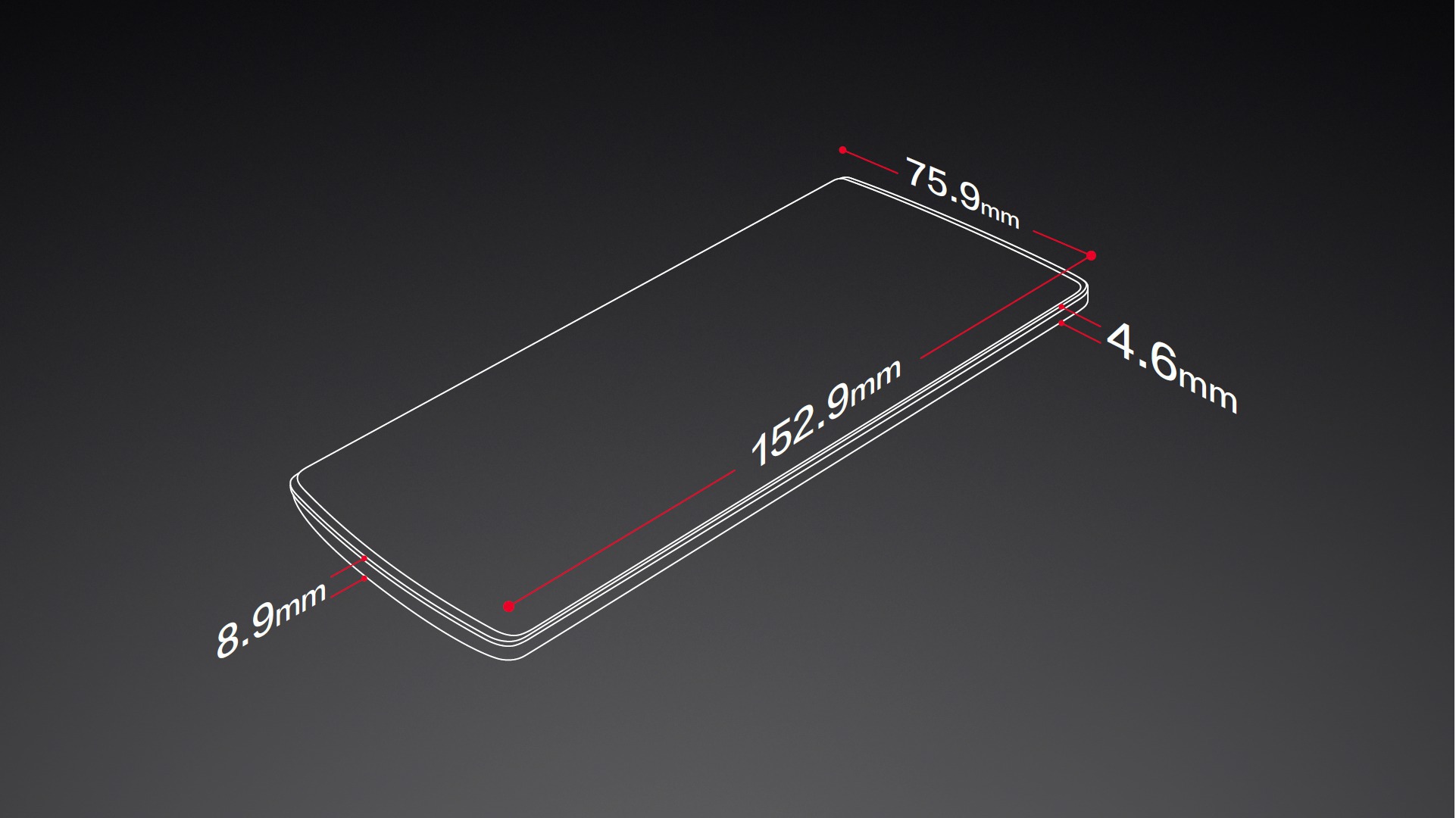 Oh, did I mention the 64 GB version costs €299? Also, the 16 GB version will cost €269.
Ordering the Phone¶
Ordering the phone is pretty easy, once you get an invite that is. For people that don't know, this phone is on an invitation-only basis for now. That means you need an invitation to be able to buy the phone. This is due to the fact that OnePlus is a start-up releasing their first smartphone, so they want to be able to control the number of devices out there so as to iron out potential problems before ramping up production.
You can obtain an invitation either by being on the forums, participating in contests or getting one from a friend who has the phone. The good news is more and more invitations have been handed out each day for the past couple of weeks. Later this quarter, OnePlus will set up a pre-order system in parallel with the invite system. The date for general availability is currently unknown.
The checkout on the website was pretty straightforward, nothing complicated there. Here's the full history of my order for those interested:
July 4, 22:18 – Order placed
July 9, morning – Order status changed to 'Processing'
July 10, 18:29 – Received shipping information from DPD
July 11, 04:55 – Order status changed to 'Complete', received the shipping email from OnePlus saying my screen protector was shipped separately through Deutsche Post
July 11, 05:54 – Package is on its way to Belgium, ETA July 15
July 14, 07:45 – "Your parcel is on the vehicle for delivery", ETA 9:45-13:00
July 14, 12:14 – Phone delivery completed
July 17, morning – OnePlus screen protector delivered
My order took some time to start processing, but note that orders that were placed a little later all processed way faster than mine. There have been reports of people having their phone in their hands only a couple of days after ordering.
Packaging & Contents¶
The packaging of the One is really beautiful and feels very premium. As many have said before me, the unboxing is an experience on its own. I would even dare to say it is better than Apple packaging, which isn't easy to beat in my opinion. Here are some pictures of my unboxing:
As you can see, the packaging is very minimalist and contains only the phone, a SIM ejection tool and a USB cable. The charger is provided in a separate box. No manual here, but who honestly still cares about those?
First Impressions¶
The first thing I noticed, apart from the size, is the unique back cover. I really love the feel of the material used. I think what would describe it best is rough cloth. Setting up the phone was a breeze and only took a minute or two.
Once configured, I immediately rooted the phone so I could restore all my apps and their data through Titanium Backup (I followed the steps outlined here to root, which was a piece of cake). A good thing to know, by the way, is that rooting the OnePlus One does not void its warranty (source & source).
Now, on to that size I was talking about. One thing I'd like to point out is that I have always been very sceptical regarding large phones. Naturally, I was afraid the 5.5-inch display would be too big for me. Well, good news: it isn't! I was used to it after a couple of minutes. Also, the phone doesn't annoy me at all when it's in my pocket. It's a little harder to put in your pocket than your average phone, but that's really not something to be concerned about.
One thing that should be noted though is that the phone is definitely not invisible when it's in your pocket; quite the contrary actually. I feel like I'm holding a huge sign stating "Hey, guys, there's a big phone in my pocket!". Other than that, as I said, I got no problem at all with the size. One-handed use isn't too complicated, however when reaching for the other end of the screen with my thumb, the part of my palm under my thumb often touches the right end, which messes up the detection. I can reach the top and the bottom of the screen without much trouble though. Do keep in mind that I am using the software buttons; this would be more of a problem if I was using the hardware ones, since they are obviously situated a little lower.
Regarding performance, the phone is really fast and responsive, as expected. My phone came with a 45% charge, which lasted easily for 7 hours and 51 minutes, with 2 hours and 15 minutes of screen-on time, after which there were only 6% left and I decided to plug it in. This is definitely a big improvement coming from my Nexus S, which had trouble getting me more than an hour of screen-on time on a full charge.
Look & Feel¶
I'll start with one simple thing: this phone is really beautiful and certainly does not feel like a €300 device. It feels like a €700 one, or even better if that €700 one is a Samsung phone (that was the first and last time I will be trolling Samsung in this review). One thing I noticed at first is that the volume and power buttons aren't really sticking out much. It was a bit strange in the beginning, but I quickly got used to it. Also, speaking of those buttons, they did a good job on their placement: they're just at the right height for me. Regarding the weight of the device, I would say it's perfect relative to the size of the phone.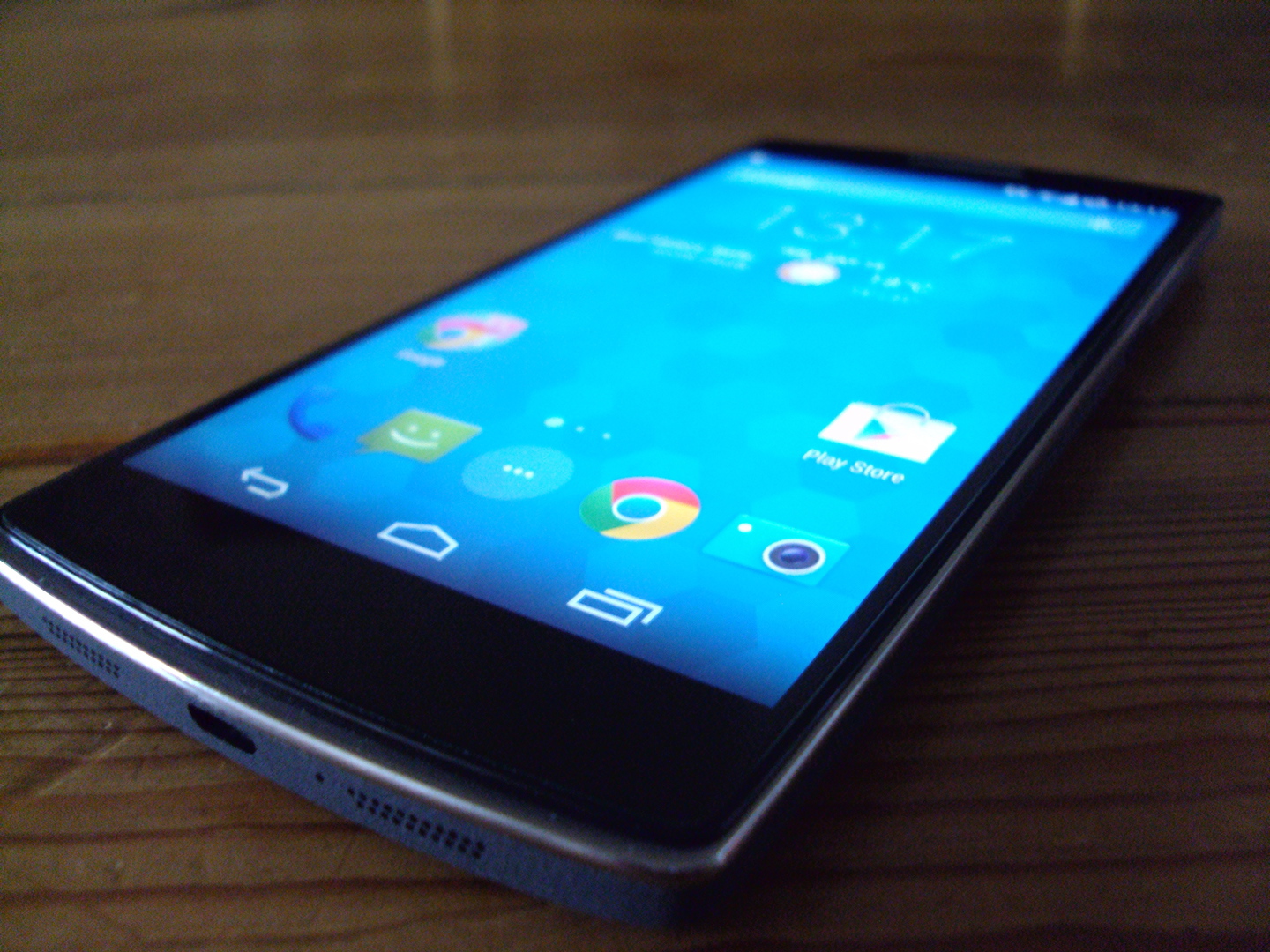 One strange thing I noticed is a plastic noise I hear every now and then when the vibration goes off for haptic feedback while typing for instance. I think the noise it sounds the most like is the one you get when you move a piece of relatively soft plastic against another plastic surface with quite a bit of pressure.
Display¶
As stated in the specifications, the phone comes with a 5.5" 1080p IPS display, which makes for a 401 ppi pixel density. The display is really beautiful and has crazy viewing angles. Some users have reported having issues with a yellow tint at the bottom of the screen. I've looked at my One from all possible angles and have no yellowing whatsoever. Apparently, this could be due to OnePlus shipping out recently manufactured phones. The problem when they do this is that, sometimes, the glue of the IPS panel hasn't had the time to fully cure yet, resulting in a yellow tint at the bottom of the screen (in this case). It also seems that most phones received in July didn't have the issue.
The brightness of the screen is perfect, I never had any trouble seeing what was displayed, even in direct sunlight.
One interesting design choice is that the screen is raised from the bezel a little (around 0.75 mm I'd say). I think it's really beautiful and definitely adds to the style of this phone. What many reviewers haven't noticed is the additional tiny black plastic frame around the screen that is just a bit higher than the screen itself. This will keep the screen from directly touching the surface the phone is resting on if you put it somewhere face down, potentially avoiding scratches. I wouldn't take any chances with scratches though, which is why I have applied a tempered glass screen protector. After searching a little, I found a two-pack on Amazon for about €12, which is a really nice price. The quality of the protectors is amazing, you wouldn't think they were so cheap.
Performance¶
The performance of this phone is just crazy. I have not had a single lag since I received the device, even when doing some heavy multitasking. I've tried opening multiple tabs on Chrome, then opening a load of apps and going back; the browser didn't need to reload the pages, they were still cached.
I don't really believe in benchmarks, simply because it's public knowledge that companies cheat them, but in case anyone is interested, my One scored 37,554 in AnTuTu: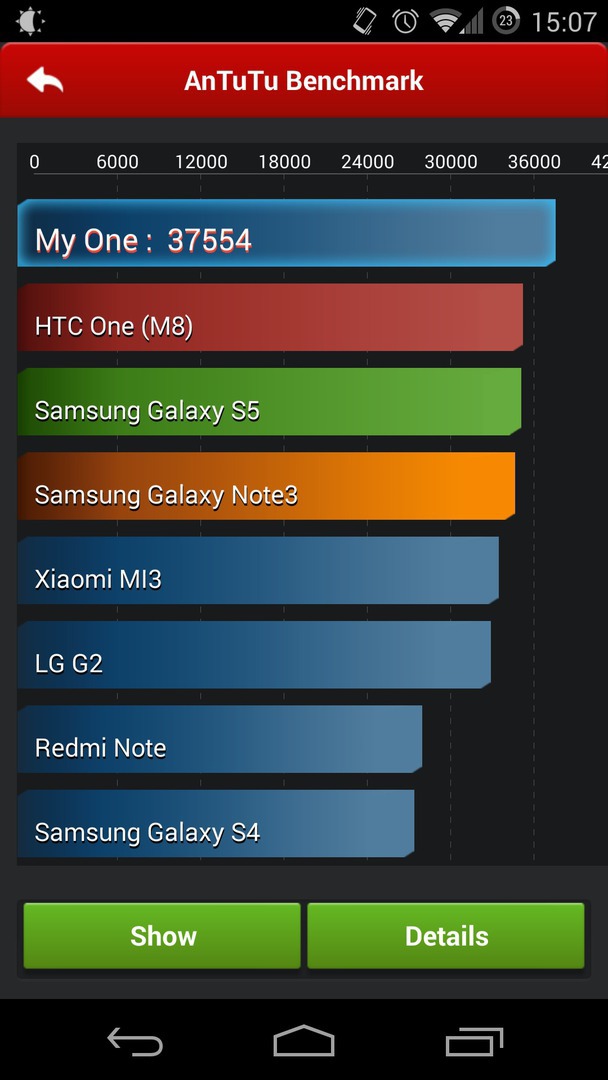 Battery Life¶
Battery life on this phone is outstanding. It will get you through the day with no problem at all. You easily get more than 5 hours of screen-on time. My current best on one charge is 1 day, 9 hours and 26 minutes, with 5 hours and 25 minutes of screen-on time. I could have gotten better results though, since the flashlight turned on in my pocket for a while (more on that later).
Charging the phone takes about two hours. As with most phones, the beginning is pretty fast and it slows down at the end. As an example, I plugged it in at 20:35 with a 5% charge; it was at 64% after one hour and fully charged after two hours and ten minutes.
Camera¶
The camera on this phone uses a 6-lens Sony Exmor IMX214 sensor with an f/2.0 aperture and a dual-LED flash, which are not dual-tone LEDs as seen on the iPhone. The device is capable of capturing 13-megapixel pictures. After playing around with it for a while, I have to say I am really amazed when I look at some of the pictures. I'm actually under the impression that this phone competes with some DSLRs quality-wise, except for night shots where there is a lot of RGB noise, but that was to be expected. Shutter speed will never be as fast as on a DSLR, but it is still pretty fast.
This phone definitely out-performs the average digital camera. Even the pictures of my unboxing, taken with a Sony Cyber-shot with a 10.1 megapixels sensor, look worse than the pictures taken with my One. Pretty ironic, but great! It's also interesting to note that I haven't made any particular effort to hold still when taking my pictures (except for the slow shutter ones, of course, where the OnePlus One was sitting on a steady surface). Enough talk, I'll let the pics speak for themselves:
Here are some 100% crops from the pictures above (those of the bees are really amazing):
The Gallery app developed by Cyanogen is really beautiful and regroups pictures by period: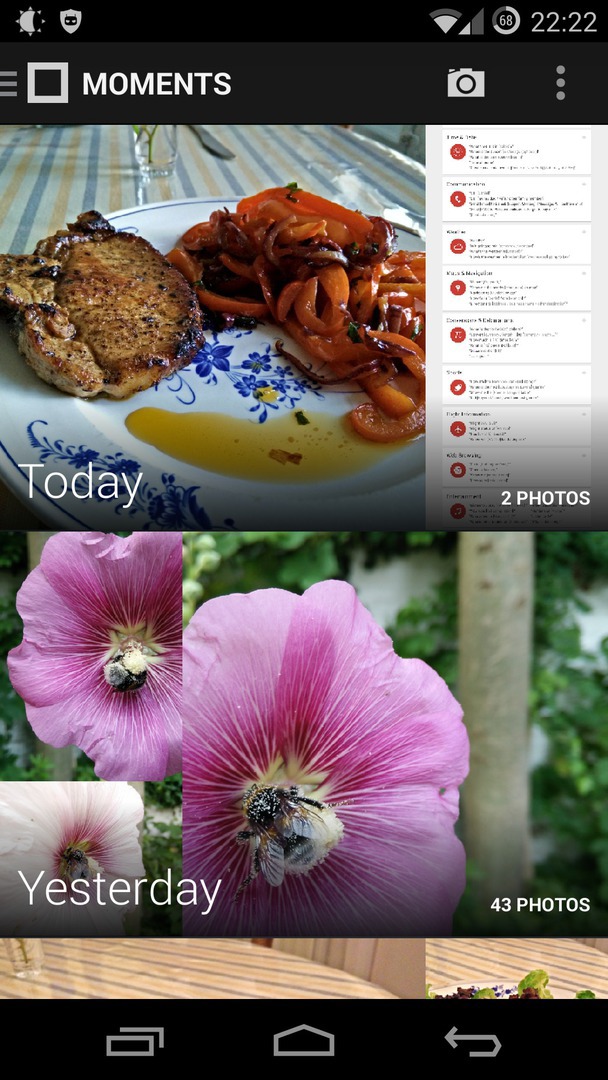 Regarding the 5-megapixel front facing camera, it has a pretty wide angle. I would say you can easily fit three to four people in there for a selfie without having to over-extend your arm.
One strange thing with the camera, or more precisely the flash, is that the latter is somewhat greenish. However, I don't really notice it on pictures and certainly wouldn't have noticed it if I wasn't told about it, so I don't consider this an issue.
I've also had an issue with the Camera app force closing quite often if I took an HDR picture that wasn't the first picture taken after opening the app. I submitted a bug report on Cyanogen's JIRA and someone was already assigned and looking into the bug an hour later. That being said, I haven't had this bug since, despite the fact that no OTA was pushed.
I'm not much of a video guy, so I can't really report on that, but I quickly tried shooting both 4K UHD and 1080p videos and didn't have any lag while recording. The videos also turned out great. A nice feature to note is that you can snap a picture while filming 1080p video (doesn't work with 4K).
CyanogenMod¶
I've been using CyanogenMod on all the phones I've had and I really love the fact that this phone comes with CyanogenMod out of the box. The installed version is CyanogenMod 11S, which is custom built by Cyanogen specifically for the One. Here are some things I really love about CyanogenMod:
Reverse Lookup: this feature tries to find information about the person calling you when an unknown number calls (this avoided me some advertising calls over the years)
Privacy Guard: controls which apps can access your location, contacts, text messages, etc. You can ask it to display a confirmation pop-up for each request (with an option to remember your choice)
WhisperPush: seamless SMS encryption between CyanogenMod users
The ability to change the order of software buttons (I've put the back button on the right because it was just a little too hard to reach on the left side)
Customizable Quick Settings, as well as the option to pull down the Quick Settings by swiping down from the far-right (or left, this is configurable) of the status bar
Screen-off gestures: there's a set of gestures you can draw on the screen while it is off to execute different actions:

Double-tap: turns on the display
Draw a circle: open the Camera app
Draw a 'V': toggle the flashlight
Draw a '>': next track
Draw a '<': previous track
Swipe down with two fingers: play/pause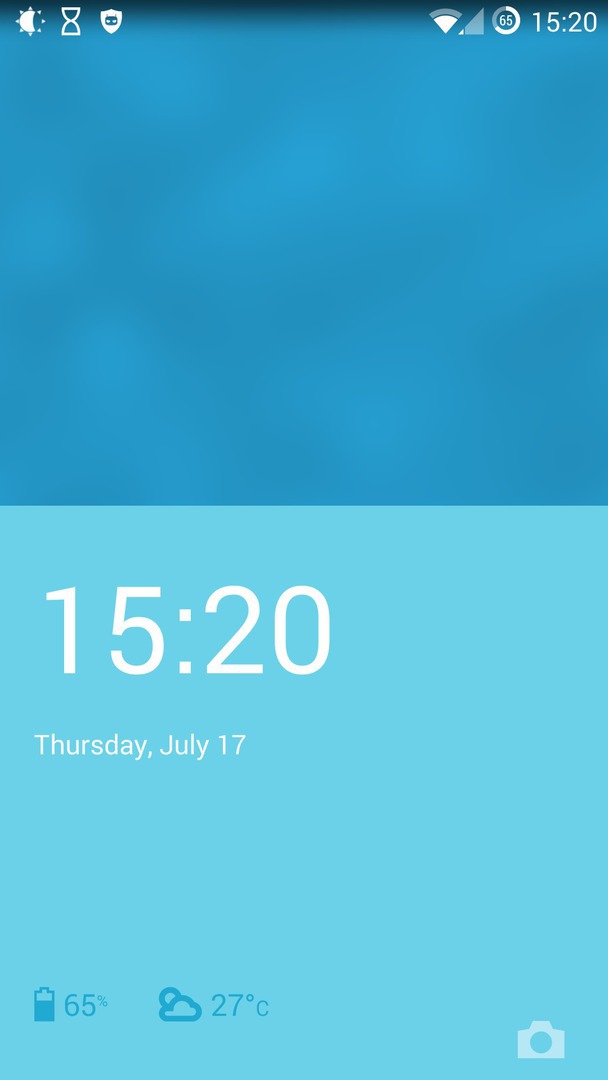 Regarding the lock screen gestures, there have just been a couple of problems with the flashlight and the play/pause gesture toggling in my pocket. It has only happened once for each, but the flashlight cost me 19% of my battery usage during my battery test (which still was amazing despite this little hiccup). Anyway, Cyanogen is already working on a fix for the next OTA, which will use the proximity sensor to detect if the phone is in your pocket.
To conclude on CyanogenMod, I would say it is basically stock Android on steroids.
Speakers and Audio Quality¶
The speakers are crazy loud. By crazy loud I mean I tested them on maximum volume and my ears hurt a little, which I would never have expected at all from phone speakers. The audio quality is also pretty nice and the sound is pretty detailed. However, despite what they originally advertised, the speakers are not stereo speakers. There are still two speakers, but they both output mono. I'm aware that real stereo is impossible with speakers that are so close, but having each channel in its respective speaker would still bump the quality up a little. Maybe this can be added in a software update, but I'm not sure about that. It all depends on how it is wired.
One thing I would say though is that the placement of the speakers can be a bit strange when playing games or doing other things in landscape mode, since all the sound then comes from only one side.
The audio quality through headphones is excellent. It definitely sounds better than on my Nexus S. Sound is clearer and there's also more bass. The AudioFX app is pretty nice and very easy to use, although I have never been a big user of equalizers.
Other¶
I haven't talked about the GPS yet, but that's simply because there isn't much to say. It locks on to satellites in a matter of seconds and follows you around with a great accuracy, not lagging behind or anything. It even works inside, which wasn't the case with my Nexus S.
I've also discovered that the alarm clock goes off even when the phone is powered off completely (with or without Quick Boot activated). I have taken the habit of switching on airplane mode at night, but I think this might interest some people.
One thing I find quite nice is that the charger doesn't have any annoying hissing sound. Many readers probably won't know what I'm talking about here, but others definitely will. All Samsung chargers I've come across emit a really annoying ultrasound once the phone is fully charged or when it's not plugged into the charger (so, basically, when the charger isn't charging anything). Not everyone hears this, but I sure do and it really annoyed me. Fortunately, as I said, the OnePlus charger doesn't emit any sound at any time, at least for the EU version, which is really nice.
Regarding the USB cable provided with the phone, it's a little too short; an extra 40 centimetres or so would certainly have been nice.
Regarding the lack of a microSD slot, I really couldn't care less. I would even say this is a good thing for three simple reasons: firstly, it allows for more space for the battery and other hardware; secondly, having a microSD card slows the device down a little, unless you pay the price for a fast microSD card and finally, there's 64 GB of storage, so I don't really think it is needed.
Conclusion¶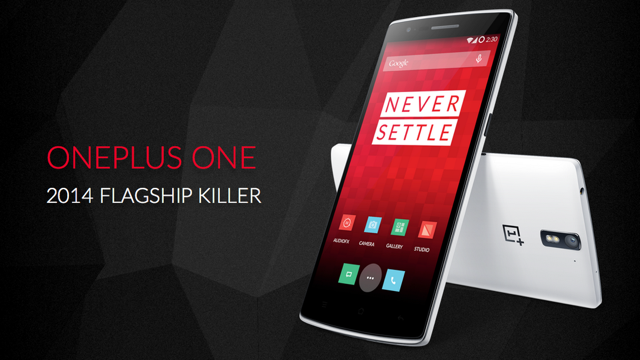 To conclude, the first thing I will say is this: no wonder it's codenamed "bacon". This phone really exceeded my expectations. It has an unprecedented bang for your buck. It's a €300 phone that looks, feels and performs like a €700 flagship. I think the 'Flagship Killer' title is perfectly accurate. The only problem is the availability though, since it's a bit hard to obtain an invitation to buy the phone at the moment. However, I definitely think it is worth the wait. Let's wrap up this review with the pros and cons (trust me when I say I looked hard for cons):
Pros
Cons

Very attractive price
Build quality
Display quality
Amazing camera
Best specs available
Battery life
Comes with CyanogenMod

It can be tough to get an invitation to buy the phone
Can be a bit hard to use if you want to use capacitive buttons
If I missed anything or if there's something you want to know about in particular, don't hesitate to ask in the comments.
Given the OnePlus 2 is out now, you may be interested to read my review of this great successor to the OnePlus One.