If sometimes, you also have the feeling someone is using your Wi-Fi without you knowing it, this application will most likely interest you.
WiFi Guard is an app that will ping other devices on your network every once in a while to know who is connected. It enables you to mark devices as known and to add a comment to identify it if you wish. Once this is done, you just let it run in the background and it will alert you if a wild unknown device appears.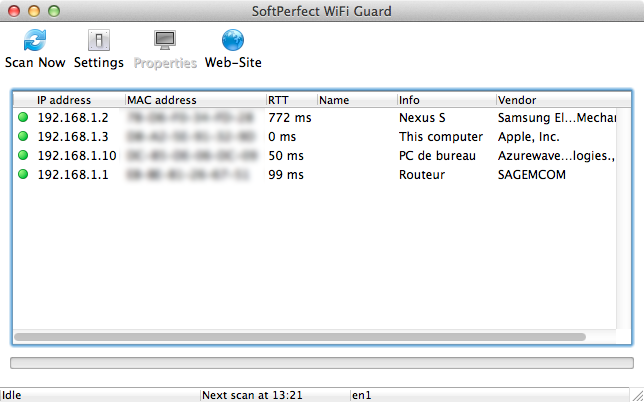 The tool runs on Windows, Linux and Mac OS X, so you'll be able to spot intruders on your network using whatever operating system you prefer. You can download the app on SoftPerfect's website.
Sources: Korben