BitTorrent really tries to spread its file sharing protocol to the masses. With this in mind, they developed Surf, a Chrome extension allowing users to search and download torrents directly in their browser.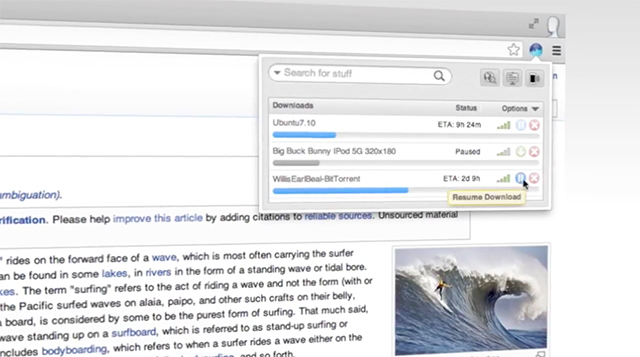 The extension, which has been in development for six months, uses search engines like Google, Yahoo! and Bing by appending "torrent" to queries. Users can also add their favorite torrent websites so they can perform searches directly on them.
If you want to get this extension, head over to the Chrome Web Store and download the alpha. BitTorrent also said that a Firefox add-on should arrive soon.
Sources: The Verge